As we all know African literature has grown immensely over the years with new and exciting writers on the rise. African literature is certainly the most expanding literature in the world, gaining a great deal of popularity across the globe because of the richness of African realities. There are vast amounts of African writers who are producing outstanding literary work. Herein, we curated a list of 10 African authors that we feel you should definitely check out in 2021.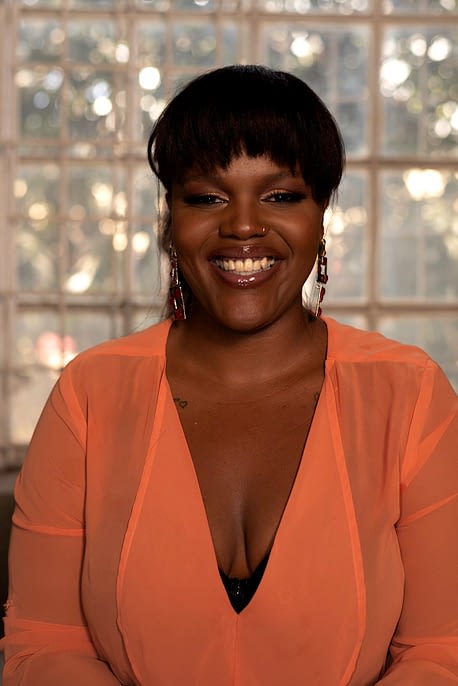 Country of origin: Kenya
Wanjiru Koinange is a Kenyan writer, restorer of libraries and entrepreneur. Her work has been published in a number of journals and magazines across the African continent. She holds an undergraduate degree in journalism and literature and a Masters in Creative writing. Her debut novel, The Havoc of choice, is a very compelling read that showcases the disruptive nature of corruption, tribalism and politics within the context of a singular household as well as an entire country.
Country of origin: Ghana
Yaa Gyasi was born in Mampong, Ghana but later relocated to the United States in 1991 while still an infant. The inspiration behind her debut novel, Homegoing, was from a trip that she took to Ghana for the first time since leaving as a small child. The same novel was selected for multiple awards including: The National book Critics Circle and The PEN/Hemingway Award. Her recent novel, Transcendent Kingdom, was published in September 2020 and quickly made it to the list of best books of 2020.
Country of Origin: Zimbabwe
Billy Chapata is a Zimbabwean writer, author and creative currently living in Atlanta, Georgia. His style of writing is loved and celebrated by people around the world because of the powerful messages he conveys. He places great emphasis on the importance of self care and healing to the millennial generation that is constantly battled with the pressure and demands of the 21st century. Some of his published books include: Flowers on the moon and Chameleon Aura.
Countries of origin: Nigeria/Malaysia
Emezi is a Nigerian/Malaysian writer and visual artist, currently based in Brooklyn, New York. Since childhood, Emezi had a profound interest in reading and writing thus developing a strong passion for it. Emezi identifies as a non-binary and plural person and uses personal pronouns such as they/theirs/them. Their highly successful first novel, Freshwater, is centered around the notions of sexual, spiritual and emotional awakening and the negotiating of many inner voices inside a multiple self. The book has since gained massive worldwide recognition from the time of its release. Their other best-selling novels include: The Death of Vivek Oji and Pet.
Country of origin: South Africa
Niq Mhlongo is a writer and journalist from South Africa. His writing is highly inspired by his childhood growing up in Soweto, a township in the City of Johannesburg, Gauteng. Niq's work would be suitable for readers seeking to gain a deeper understanding on the on-going effects of the apartheid regime on the black community in South Africa(Post 1994). His books explore a number of themes such as; Xenophobia, race relations, township life, democracy and many others. Some of his best-selling novels include: Black Tax: Burden or Ubuntu, Way Back Home and Under The Apricot Tree.
Country of origin: Nigeria
Ijeoma is a Nigerian poet who began her writing career at the tender age of seven. She has been termed as one of Sub-Saharan Africa's best modern poets. Her work has been translated and published in a number of languages, appearing in magazines such as The NYU Black Renaissance Noir, Cosmonauts Avenue and The Macguffin. She is the writer of, Questions for Ada, which was published in August, 2015.
Countries of Origin: United Kingdom/Nigeria
Bolu is a London based writer with Nigerian heritage. Since she was a young girl, Bolu was passionate about books and writing. This led her to write her first book at the age of nine. After pursuing her Bachelor of Laws degree from the University of Reading, she began her writing career while working in Television Comedy at BBC. She published her first book, Love in Colour, which draws a lot of inspiration from Romcoms.
Country of origin: Ethiopia
Maaza is an Ethiopian born writer and essayist who fled her country at the age of four with her family during the Ethiopian Revolution. She is currently based in New York City. She is the author of two best selling novels: Beneath the Lion's Gaze (2010) and The Shadow King (2019) which was shortlisted for The 2020 Booker Prize and was also a 2020 LA Times book Prize Fiction Finalist. Besides writing, Maaza is engaged in Human Rights Work and also serves on The Board of Directors for Words Without Borders.
Country of Origin: Uganda
Jennifer is a Ugandan born short story writer and novelist. She grew up in Kampala where her writing career was birthed. Her style of writing is solely based on oral traditions which she believes anchors her cultural writing. Her work has been published by, African writing online and Common word. Her Novel, The First Woman, was published in 2020 and has gained massive popularity since.
Country of Origin: Nigeria
Abi is a Nigerian born novelist currently living in Essex, England. Her debut novel, Girl with the louding voice, was published in 2020 and was nominated for different awards such as the Goodreads choice Awards Best Debut Novel and The Goodreads Choice Awards Best Fiction Novel.